The HT 640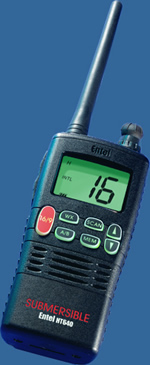 The brand-new submersible HT640 marine transceiver has been developed to offer a high level of durability and operational reliability, allowing it to be depended upon in the most extreme conditions.
The marine world has been waiting anxiously for this product and demand has been brisk. Priced at about 33% less than the equivalent competition, the new HT640 represents real value to the consumer without compromising on quality.
Click here for the HT640 page in our on-line catalogue.
Features
Submersible
Ergonomic
Industrial strength production
Feature rich
Simple to use
Superior audio quality
Battery Life Indicator
Built-in voice scrambler
Lithium-ion battery technology
A/B quick access channels
Scanning
Private Channels
Please use our contact form to receive further information and prices on the HT640 and accessories