VICAR System - Video In CAr Recorder





Accessories shown: External Camera, Internal Cameras, GPS Antenna, Keypad & TFT Monitor (Search Menu).
Screenshots show real-time information with Time & Date, and Vehicle Speed.
Bespoke telemetry can log other vehicle functions (eg. brakes, lights etc.)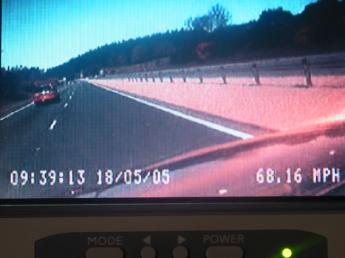 The VICAR System can be used for the following applications:
EMERGENCY (BLUE LIGHT) VEHICLES - DRIVER TRAINING - COACH SAFETY - COURIER VANS
TAXI CABS - TRAINS - PRIVATE SECURITY VEHICLES - SCHOOL BUSES - COMPANY CARS
The VICAR system can be installed in a vehicle for about 33% of the cost of a traditional police traffic car system, hence it can bring the benefits of vehicle recording into mainstream applications. CONTACT US for further details and prices.